Sewage Treatment Plant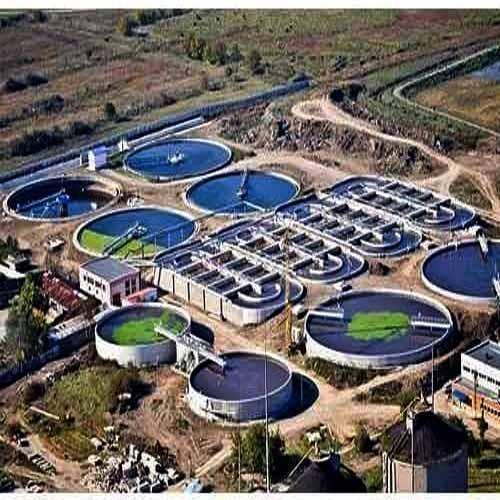 Sewage Treatment Plant
Price And Quantity
Product Specifications
Semi Automatic

Sewage Treatment Plant
Product Description
Working of a Biological Sewage Plant
The basic principle of the working of a biological treatment plant is decomposition of the raw sewage. This process is done by aerating the sewage chamber with fresh air. The aerobic bacteria survive on this fresh air and decompose the raw sewage which can be disposed of in the sea. Air is a very important criterion in the functioning of the biological sewage plant because if air is not present, it will lead to the growth of anaerobic bacteria, which produces toxic gasses that are hazardous to health.Also, after decomposition of the sewage with anaerobic bacteria, a dark black liquid causes discoloration of water which is not accepted for discharging. Thus in a biological sewage treatment plant, the main aim is to maintain the flow of fresh air.
Division of Processes
The biological sewage plant is divided into three chambers:-
Aeration chamber
This chamber is fed with raw sewage which has been grinded to form small particles. The advantage of breaking sewage in small particles is that it increases the area and a high number of bacteria can attack simultaneously to decompose the sewage. The sewage is decomposed into carbon dioxide, water, and inorganic sewage. The air is forced through the diffuser into the air chamber. The pressure of air flow also plays an important role in decomposition of the sewage. If pressure is kept high then the mixture of air and sewage will not take place properly and it will escape without doing any work required for decomposition. It is for this reason; controlled pressure is important inside the sewage treatment plant as this will help in proper mixing and decomposition by the agitation caused by air bubbles. Generally, the pressure is kept around 0.3-0.4 bars.
Product Details:
| | |
| --- | --- |
| Power Source | Electronic |
| Automation Grade | Automatic |
| Impurities to be removed | Oil and Grease,pH,Turbidity,TDS,Dissolved Minerals |
| Capacity | 5 kld |
| Water Pump Power | 1 kW |
Trade Information
Contact us for information regarding our sample policy

East India