Water Cooling Tower Plant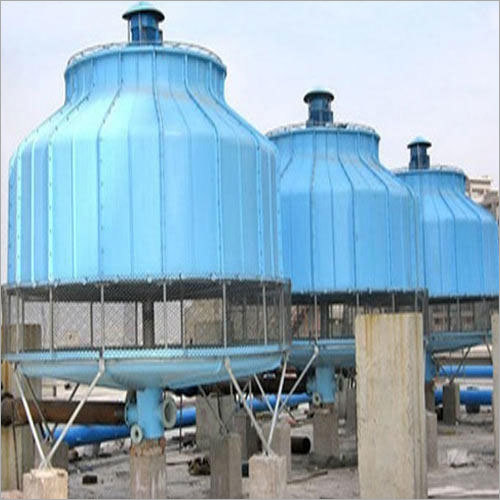 Water Cooling Tower Plant
Price And Quantity
Unit/Units

50000.00 - 100000.00 INR
Product Description
Some useful terms, commonly used in the cooling tower industry:
Drift - Water droplets that are carried out of the cooling tower with the exhaust air. Drift droplets have the same concentration of impurities as the water entering the tower. The drift rate is typically reduced by employing baffle-like devices, called drift eliminators, through which the air must travel after leaving the fill and spray zones of the tower.
Blow-out- Water droplets blown out of the cooling tower by wind, generally at the air inlet openings. Water may also be lost, in the absence of wind, through splashing or misting. Devices such as wind screens, louvers, splash deflectors and water diverters are used to limit these losses.
Plume- The stream of saturated exhaust air leaving the cooling tower. The plume is visible when water vapor it contains condenses in contact with cooler ambient air, like the saturated air in one's breath fogs on a cold day. Under certain conditions, a cooling tower plume may present fogging or icing hazards to its surroundings. Note that the water evaporated in the cooling process is "pure" water, in contrast to the very small percentage of drift droplets or water blown out of the air inlets.
Blow-down - The portion of the circulating water flow that is removed in order to maintain the amount of dissolved solids and other impurities at an acceptable level.
Leaching - The loss of wood preservative chemicals by the washing action of the water flowing through a wood structure cooling tower.